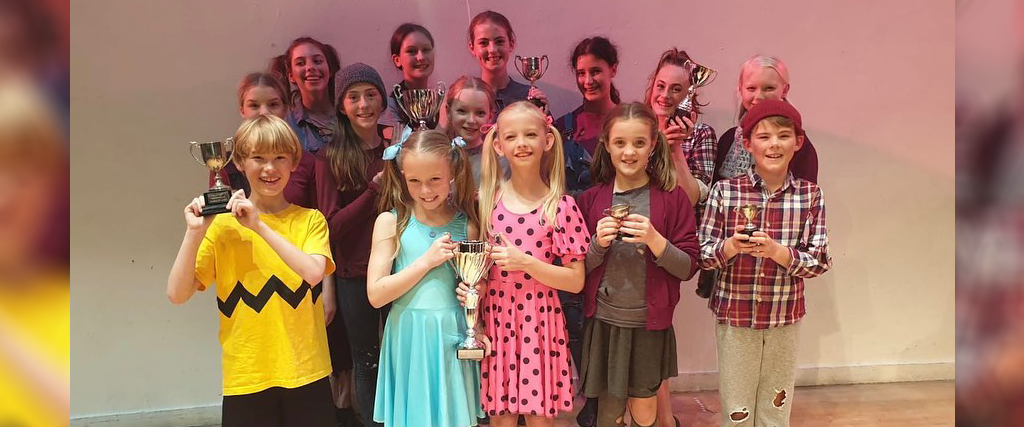 Wonderful Results at Royston Festival
October 14, 2021
WOW WOW WOW!! What an incredible 2 weekends we have had at Royston Festival. Such wonderful results and so many students qualifying for AED regional Finals. Fantastic work by all involved. Our students have worked so hard and after a tough 18 months with the pandemic, have come back ro the festival circuit so strong, performing brilliantly and with such passion. We are SO proud of you all!!!! A big thank you to Kelly Mansfield @mansfield.kels for her amazing choreography as always!! Our Inter Song and Dance Troupe were invited to perform in the prestigious STAR AWARDS this evening and delivered an amazing performance yet again. We were also awarded the following trophies in the cup presentation..
Junior Song and Dance Group Award

Inter Song and Dance Group Award

Inter Modern Aggregate- Freya Gordon

Junior Song and Dance Duet- Daniel Lee and Oliver Gordon

Adjudicator's All Rounder Cup- Freya Gordon

Adjudicator's Dancer Cup- Oliver Gordon
A huge thank you to the incredible Carol Porter and all her amazing team for such a fantastic event. Well done to all the other schools involved!! You are fabulous. The standard of work from the dancers was so high and so exciting to watch…such talent up on the stage. Such a great time today with all the teachers organised by NSA @north_star_academy_herts to toast being back to festivals and to reward all the hard work that goes on behind the scenes. Thank you, that was a lovely moment! Finally, a big thank you to the adjudicator Jennifer Haley for all her helpful comments and encouraging feedback which is so appreciated by all the students!
It's been a truly fantastic festival!