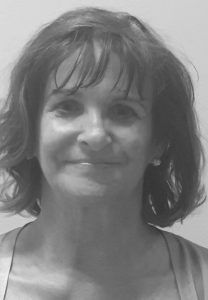 Lorrayne started dancing at the age of seven with Mollie Gilbert at the Granville School of Dance, Hitchin, where she trained in Imperial Society of Teachers of Dance (ISTD) passing all her grade exams with Honours. Whilst at the school she performed in a number of school show's, and in her twenties performed in many musical productions with Hitchin Thespians.
She then went on to train at London College of Dance and Drama with additional coaching with Kathryn Turner (ISTD ballet) and Penny Meekings from The College, Royston (ISTD modern and tap examiner) gaining her ISTD Majors and Associate teaching qualifications in ballet, tap and modern.
Lorrayne started her teaching career at the Kathryn Turner School of Dance, where she taught ISTD ballet, tap and modern for ten years at Kathryn's dancing schools in Stotfold and Royston.
She then freelanced for three years teaching in Bishops Stortford, Ashwell and Baldock, before returning to the Granville School of Dance, Hitchin in 1997 to teach for Mollie Gilbert. During this period Lorrayne also taught ballet for eight years at the Herts Theatre School (a musical theatre college in Hitchin).
Additional teaching qualifications include: ISTD Associate Diplomas in 2004, ISTD Diploma in Anatomy and Physiology relating to Dance (2008) and ISTD Licenciate in ballet (2011) and before the current COVID-19 lockdowns had been working towards taking her Fellowship
Lorrayne took over as principal of the Granville School of Dance in January 2008, changing the school's name to the Hitchin School of Dance in 2011. In 2020 Lorrayne sold the school and is now freelancing, teaching at Britton School of Performing Arts in Letchworth and giving private ballet coaching.