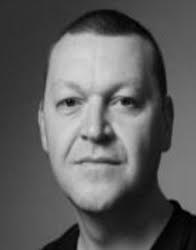 Gymnastics Club Coach (UKCC Level 3 Equivalent) NSCW 5th Duan Wushu Master. BCCMA Chinese Kickboxing Coach
GLEN took up training in gymnastics and martial arts in 1995, in order to recover from a debilitating car accident, something doctors had failed to achieve. Gaining his coaching qualifications in 1997 at the Hillingdon Centre of Excellence for Gymnastics, he began teaching full time in London schools and gyms to pass on the benefits of his training to others. He made his first of many visits to Malaysia and Singapore in 1998 to learn Chin Woo Wushu under the supervision of Master Teng Wie Yoo, and has also visited martial arts schools in Hong Kong and Mainland China.
Calling on his wealth of knowledge of physical preparation, Glen has coached athletes of various disciplines as diverse as gymnastics, martial arts, tennis and dancing, at regional, national and international level. He has also officiated as a judge and referee at national martial arts championships.  Glen's involvement in the entertainment industry has included being consulted for the choreography in the West End musical "Chitty Chitty Bang Bang", a performer in Lea Anderson's "Sportorama", and member of the Fight Unit for the movie "Harry Potter and the Deathly Hallows". He has made numerous TV and film appearances in  "EastEnders", "Holby City", "Lewis", "Silent Witness" and "World War Z", to name but a few.  
In martial arts competition, Glen has won medals and trophies at the Combat Magazine International Open, IMAF World Forms Championships, Combat Magazine European Open, BCCMA Open Wushu Festival, and BCCMA SE England Kung Fu Championships, and has produced several national and international champions.  He has contributed articles and interviews for the BBC, Daily Express, the Malaysian Chinese press, and Combat Magazine, and is the author of "The Art of Coaching" and "Fearless: The Story of Chin Woo Kung Fu".