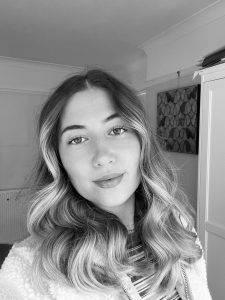 Rachel's love for dance began aged just two years old and she developed her love of all styles and genres very quickly. She completed her ISTD training in Ballet, Tap, Modern and Jazz and alongside this, she also trained at Trinity Laban's Centre for Advanced Training for 4 years. Here she progressed in her contemporary dance training as well as Ballet, creative and choreographic skills. She also danced in performance pieces created at Trinity Laban by Bim Malcom (The Royal Ballet), James Wilton, Ali Curtis Jones and Tavaziva Dance Company.
In 2018 Rachel completed a Dance (BA Hons) degree at the University of Chichester. During her time at
Chichester, she performed with 3Fall Dance Company, an undergraduate performance company. She created
pieces that were later toured all around the UK and Malta with established artists like James Wilton, Abi
Mortimer (Lila Dance) and Joe Garbett. As part of this tour, the company taught repertoire workshops in each
destination they performed and shared the process of creation of the pieces with students from the area.
Last year, she worked with Spectrum Dance Company, from Let's Dance Academy, to create a contemporary
piece for multiple performance opportunities. The students ranged from age 11-18 years old.
Rachel has recently joined The Royal Ballet School as an Administrative Coordinator for the national outreach
programme 'Primary Steps'. This scheme is based in primary schools all across the country in low economic
areas and provides access to ballet classes in their local area. Previous to this, she worked at the Centre for
Advanced Training, The Place Euston. During her 14 months at The Place, she was part of the administrative
team as well as pastoral care for students, outreach coordination and she was also a teaching assistant for
contemporary and ballet classes.
She is very excited to start working with the BSPA students and can't wait to meet them on 11th January!